Best in class
performance.
Stream Nano™
The Stream Nano combines best-in-class performance with the lowest filtered water cost-per-gallon available today. Simply place Nano on your countertop, connect, and enjoy.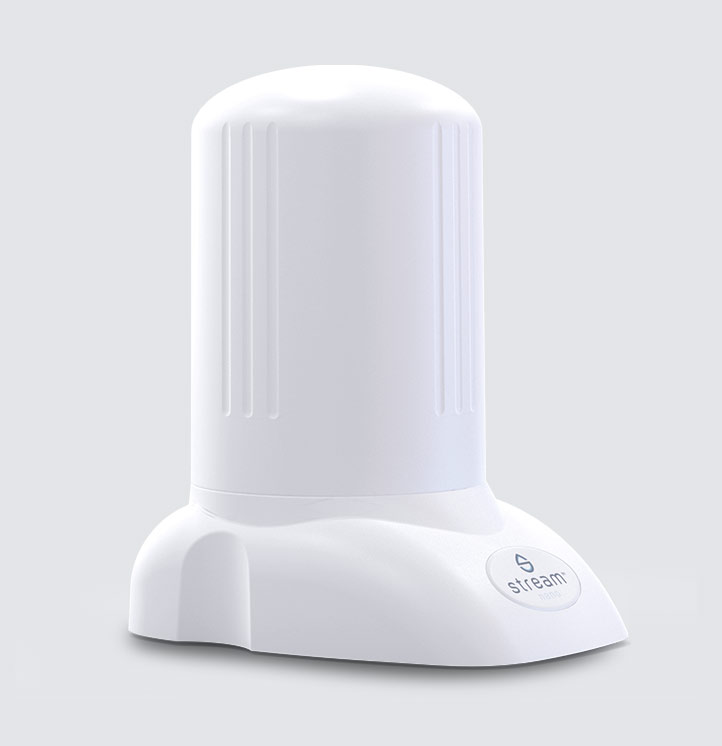 Refreshing water doesn't need to be complicated.
Pure, clean water has never been so fast and convenient. Simply place Nano on your countertop and easily connect to your existing kitchen faucet using a low profile connector that won't get in the way of your daily kitchen activities. Switch between filtered and unfiltered water with the press of a button. Each long-life Stream cartridge filters up to 5,677 glasses of water or 750 gallons. Nano is backed by a best-in-class lifetime warranty and is fully recyclable.
Best-In-Class

Stream Features
Powerful & Certified
Stream's nanofiltration systems are scientifically proven & certified to effectively filter 75 contaminants. You've never seen water so pure and convenient.
Only 2¢ Per Glass
Stream's proven performance is achieved using natural, biodegradable coconut shells. The result is a more effective nanofiltration system.
Ultra-High Capacity
Just one Stream cartridge replaces 5,677 bottles of water or 7.5 faucet filters. Stream makes the best water easy, convenient and planet friendly.
Health Protective
As recommended by experts and the WHO, Stream leaves healthy minerals like calcium and magnesium where they should be.
Natural Media Inside
Stream's proven performance is achieved using natural, biodegradable coconut shells. The result is a more effective microporous filter system.
Earth Conscious
Stream's smart filter design is over 7 times larger than ordinary filters without the plastic housings that would ultimately end up in our landfills.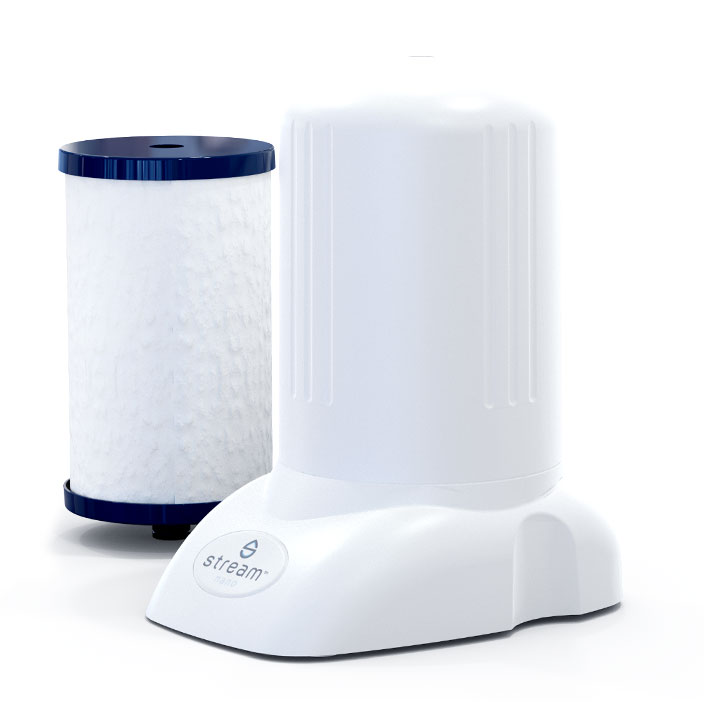 Smaller footprint.
Same performance.
Stream was born from the desire to deliver the highest water quality at the lowest price per gallon with the least impact to our environment. Each Stream filter starts with recycled coconut shells as the filtration media of choice. This remarkable reuse of the coconut shell helps save over 20 billion coconut shells from landfills each year.
Long lasting convenience.
The secret to Stream's success is the extra-large nanofilter. Effective against contaminants down to the submicron level, you'll never have to worry about what's in your tap water again. Each Stream filter delivers 750 gallons of clean, clear water that's delicious and refreshing. The physical size of the Stream cartridge means it can filter up to 5,670 glasses of water before it needs replaced. No other filter comes close.
Stream Nano Specifications
| | |
| --- | --- |
| Model | Stream Nano |
| Particulate Retention Size | Sub Micron (0.5 micron) |
| Housing Composition | Polypropylene |
| Diverter composition | Chrome-plated brass |
| Approximate Capacity | 750 Gallons |
| Approx. Flow Rate | 0.75 gpm @ 60 psi |
| Water Pressure | 100 psi max/30 psi min |
| Weight | (Basic Unit) 2.92 lbs. |
| Height | 9.5 inches |
| Body Diameter | 5.15 inches |
| Housing Warranty | Lifetime |
Download Manual
Tested & Proven
Tested and proven effective for Chlorine, Chloramine, Lead, MTBE, Mercury VOC's, pesticides, herbicides, heavy metals, Asbestos, Giardia Cryptosporidium and many more.
NSF/ANSI Standards
Independent lab tested for trust and confidence. Tests Performed under NSF/ANSI Standards 42 and 53.
Easy to Install and Use
Attaches easily to your existing faucet in seconds. Press a button to switch between filtered and unfiltered water.
Conserving Every Drop
All Stream filters do not waste a single drop of water. No harmful contaminants discharged into the waste water.
Better Tasting Coffee and Tea
Water quality determines beverage quality. Beverages like coffee and tea are 98% water. Coffee, tea and other drinks have never tasted so good.
Better for Food Washing & Cooking
Use for cooking to improve the flavor of your favorite dishes! Perfect for washing fruits and vegetables.
Uses No Electricity
Stream filters are powered with water pressure and do not use any electricity.
First-Rate Warranty & Guarantee
Try Stream for 30 days and if you don't love it, you may return it with no questions asked. Stream housing is protected by our incredible lifetime warranty.

Experience Stream
Free for 30 Days
Our policy is crystal clear. If Stream isn't the most refreshing water you've ever experienced, return it after 30 days for a full refund.
Buy Now